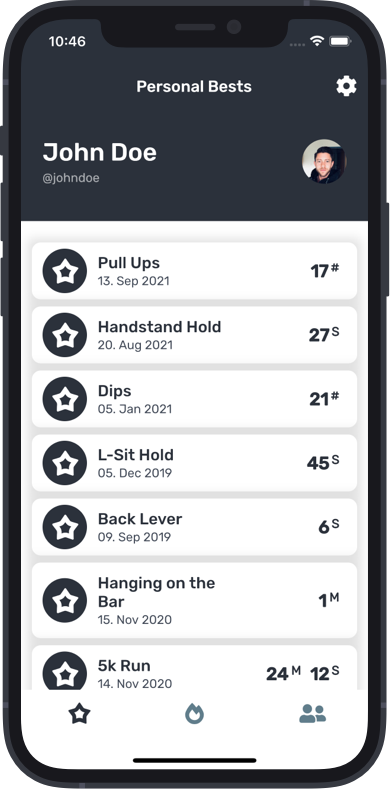 Track all your Personal Bests in one App
Always have a list of your current Personal Bests right in your pocket. The app helps you to stay motivated to achieve new Personal Bests and let's you compare your Personal Bests with those of your family and friends. Download the app today for iOS or Android.
Main Features
We are constantly working to bring our passion into the app for you to enjoy.

Add your
Personal Bests
Add your personal bests in any activity, whether you're a runner, swimmer, strength athlete, or doing something completely different. Browse through existing activities in the app or create your own custom activities. See how you are progressing over time in all your activities.